Tips to Protect Your Respiratory Health at Holiday Gatherings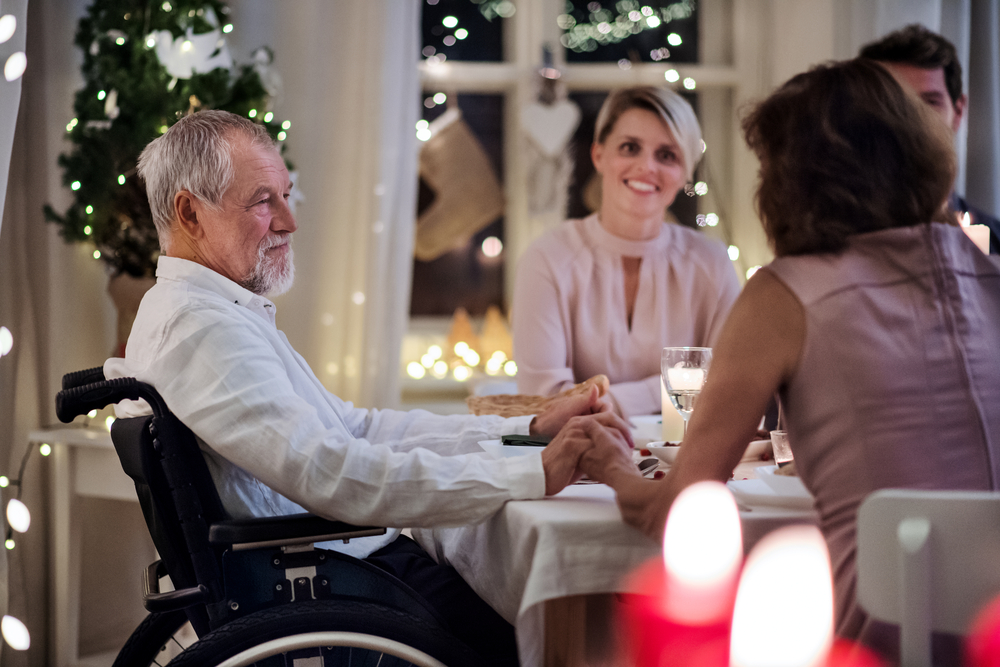 'Tis the season to gather with family and friends. Unfortunately, it's also the season of increased spread for respiratory viruses. This cold and flu season has proven to be especially troublesome, so it's important that those with respiratory health issues take extra precautions when gathering for the holidays this year. Keep reading to learn more about the spike in respiratory illness, and get some tips on how you can protect yourself and those around you.
Rising Cold, Flu, RSV, and COVID-19 Cases
Winter always brings a rise in the spread of respiratory viruses, but these year has brought a much higher case of illness than usual. This is due to the four-fold threat of the cold, flu, RSV, and COVID-19. All four of these illnesses have surged during this season. Southern states have primarily seen the H3N2 subtype of the flu virus, while Midwestern and Middle Atlantic states have been battling the 2009 H1N1 virus most. Western states have seen a big spike in RSV cases, and COVID-19 cases have surged throughout the country alongside these other illnesses that target the respiratory system.
For most of these illnesses, symptoms are much more severe and cause more serious complications in children and senior citizens. However, regardless of your age, if you have existing respiratory health conditions (especially those that require the use of supplemental oxygen therapy), you should be extremely vigilant about protecting your health during social gatherings.
Now that you're more informed about the health risks that are present during this cold and flu season, let's talk about how you can protect yourself.
Get Your Vaccines
Staying up to date on vaccines is one of the best ways to prevent the spread of disease, and to help reduce your symptoms if you do get sick. If you haven't yet had your seasonal flu shot, you should do so right away. These vaccines tend to reach peak protection after a couple of weeks, so you want to give it time to strengthen your immune system before your holiday gatherings. Flu vaccines aren't foolproof, but they do target the most prevalent flu strains for the season, so they can provide you with some protection.
Additionally, make sure that you've received your booster dose of the COVID-19 vaccine. The most recent booster, known as a bivalent booster, targets both the original strain of the virus, as well as the more recent mutations like Omicron. Again, it can take a couple weeks for this vaccine to reach maximum protection, so get it as soon as possible. Reach out to your doctor to check vaccine ability and schedule an appointment.
Mask Up and Ask Others to Do the Same
Nobody likes to wear a mask, but medical professionals still strongly recommend wearing one at large indoor gatherings. If you're having a big holiday get-together, you should plan to wear a mask and ask others attending to do the same. Of course, these gatherings often involve eating, so you may not be able to mask the entire time. Simply do your best to remain masked as often as possible.
If you live in a warmer area and weather allows it, you might be able to move your gathering outside, which will be safer for everyone involved. If not, make sure you're using a high-quality mask whenever you are not eating.
Ask Others to Stay Home If Sick
It can be hard to miss out on special times with friends and family. However, it's important that nobody allows their desire to be present to put other people's health at risk. Make sure that there is a firm rule for anyone who feels unwell to stay home. Whether they're positive for COVID-19 or have "just a cold," even mild respiratory illnesses can be extremely dangerous to someone with reduced respiratory health. Those who have to miss the gathering can be included via video call, and can even have gifts and food delivered to their house.
Bring Your Oxygen to the Party
While nobody wants to be burned with their supplemental oxygen at a holiday gathering, you should ensure that you have it at any party you go to. Even if you don't always need to use your oxygen, having it on hand can be helpful. These gatherings can be crowded, hot, and stressful, and you may end up needing to use your oxygen more often than you would on a typical day. Plus, if you decide to stay longer at a party than you initially planned on, you don't want to have to get your visit short so that you can get home and use your oxygen therapy device.
If you need a more portable option to bring with you to holiday parties, contact MXP4U and ask about our portable oxygen concentrators.