Tips to Improve Your Mobility in 2022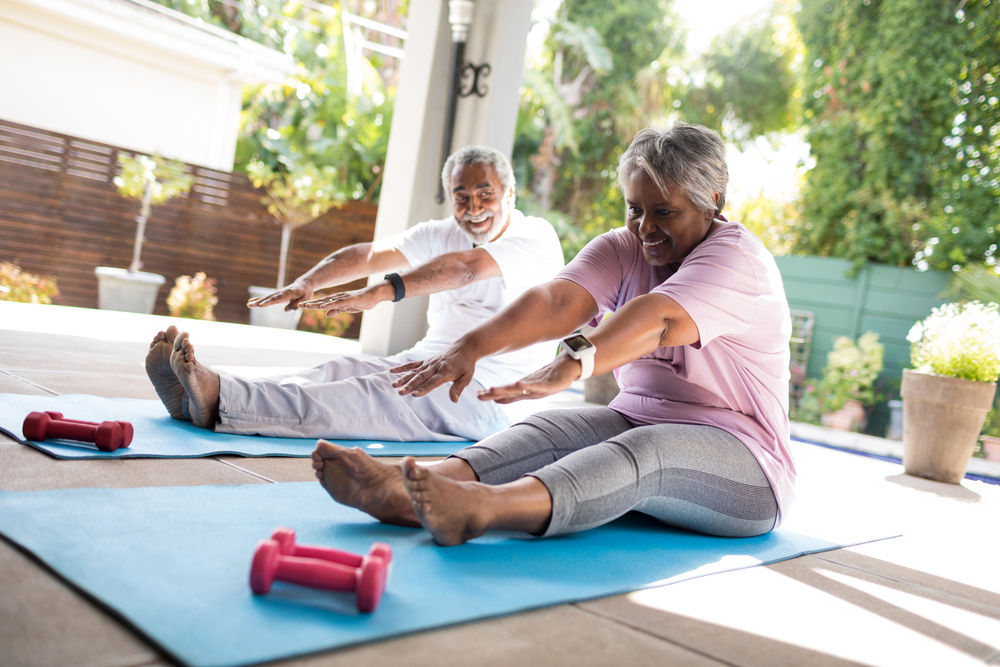 We're at the start of another year, and many people are asking themselves how they can make this year better than the last. For those with limited mobility, improving your quality of life and increasing your independent mobility might seem like nothing more than a dream—but it can actually make a great New Year's resolution. There are many things you can do to improve your mobility this year. Keep reading to find out what they are.
Practice Strength Training Daily
Many mobility issues are caused by muscle weakness, often brought on by a medical condition. But that doesn't mean that your muscle strength is entirely beyond your control; you simply need to take a different approach than most people. For those with reduced mobility, strength training typically doesn't mean lifting weights or doing squats. Rather, you're focusing on basic movements that use your own body weight to strengthen and build muscles for better muscular endurance.
This includes exercises like:
Slowly marching in place
Sit-to-stand exercises
Single-leg stands
Foot taps
Step-ups
You can find instructions for a few of these exercises to improve your strength and mobility in our previous blog.
Don't Forget about Flexibility
Flexibility is another important factor that impacts your overall mobility. Strong muscles won't get you very far if you don't have the range of motion you need to function independently. It's incredibly important for seniors to stretch daily, and focus on improving the flexibility of joints and muscles alike. A gentle yoga class once a week, accompanied by at-home stretches each morning, can go a long way towards helping you improve your flexibility (and, thus, your mobility) this year.
During your stretches, be sure to include some movements and exercises to improve the flexibility and mobility of those joints. Joint stiffness and pain are common ailments for senior citizens, and these kinds of exercises can help to alleviate those symptoms while minimizing their impact on your overall mobility. Try some of these exercises:
Ankle stretches – You can help improve the flexibility of your ankles by simply rolling them in both directions while seated or lying down. You should also try pointing and flexing your toes at least 10 times per foot. If this is too easy. Try standing (with support) and rising up onto your toes, then rocking back onto your heels. This has the added bonus of strengthening your calf muscles while improving ankle mobility.
Hip stretches – The hips are a common pain point for many seniors. Stretch this joint by moving each leg in a wide, circular movement while seated or lying down; you can also do this while standing, if you have the support and balance to do so. Another great hip stretch is to lie on your back and place one ankle over the opposite knee. Pull your knee in towards your chest as much as you can for a deep hip stretch.
Shoulder stretches – If you struggle with upper-body mobility, stretching your shoulder joints can help. Lie on the floor in a child's pose position, with both arms stretched out in front of you. Then, slide one arm through, under the opposite armpit, reaching as far as you can to stretch the shoulder and upper back.
Back stretches – Back pain is common for all adults, not just senior citizens. If you're looking for a good stretch for your spine, try this: Lie on your back on the floor, with your arms out in a T position. Lift your legs with your knees bent at 90 degrees, so your calves are parallel to the floor. Slowly drop your knees to one side while keeping your shoulders pressed to the ground; try to rotate your hips all the way until your outer leg is pressed to the floor. Hold for several seconds, then return to center and repeat on the other side.
Regular stretching of your muscles and joints are essential to improving your overall mobility.
Utilize Mobility Aids
Finally, it's essential that you remember the importance of using appropriate mobility aids. While many seniors try to avoid walkers, canes, and other such devices, doing so can actually impede your overall independence. Relying on a walker or other mobility aid actually allows you to move around more and do more things for yourself than you would be able to accomplish without such a device. If it's your goal to become more independently mobile this year, please remember that a walker or cane does not impede your independence—it supports it.
You can find walkers, canes, and other mobility devices to help you reach your goals at Medical XPress. Check our online catalog, contact one of our stores, or stop by today to find what you need to improve your mobility in 2022.