Tips for Maintaining Your Health during Isolation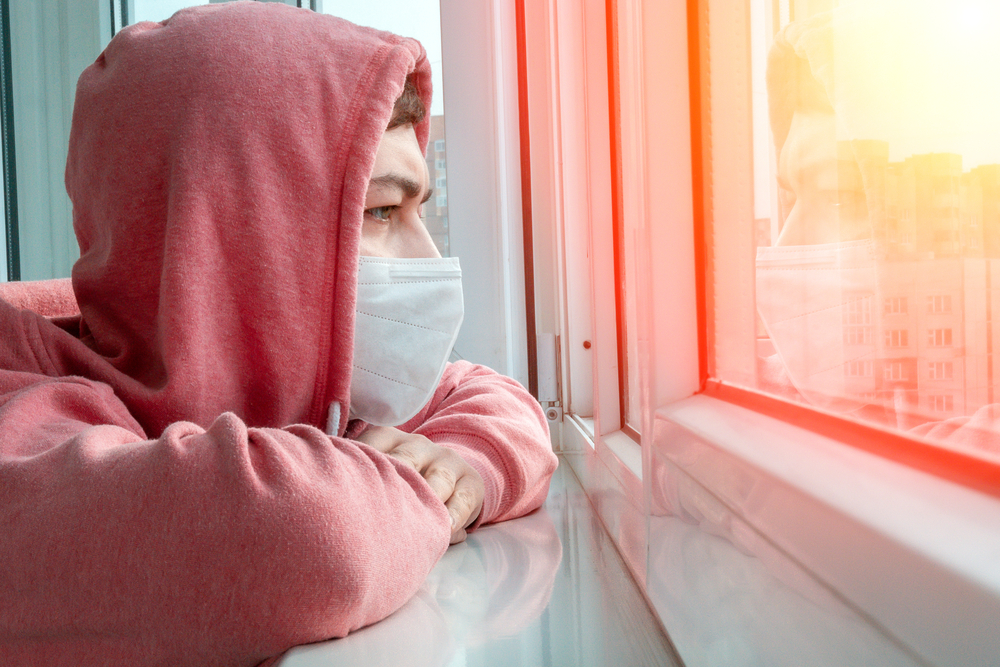 By now, most of the United States has been practicing social distancing and isolation for about two months. And, for many people, the impact on their health has been considerable. Aside from physical health problems relating to a more sedentary lifestyle, mental health issues can become much more prevalent when isolated from the friends and family that you rely on for support. As we continue practicing social distancing, here are a few tips to help you stay health—physically and mentally—while in isolation.
Find Home Workouts
If you were someone who relied on going to the gym for your daily workouts, the closure of the gyms and health clubs in your area has likely shaken up your routine. Even if you weren't a gym rat in any way, your normal daily routine likely involved a lot more physical activity than it does now that you're isolated. Whether you worked out regularly before or not, it's important that you find home workouts that you can do five times a week.
These don't have to be extremely intense, and you don't even have to order weights or other equipment if you don't already have them. In these unusual times, many companies and even individual fitness instructors are offering free workout videos, so do a bit of research and find some that work for you. Many (like Zumba, Pilates, HIGH Fitness, and yoga) don't even require equipment. Even simply stepping up and down on a small stool instead of sitting as you watch TV can make a huge difference to maintaining your physical health; plus, working out releases endorphins to improve your mental health too!
Stock Up on Healthy Foods
During stressful times like these, it's natural to reach for your favorite comfort foods, which are most often loaded with simple carbs, saturated fats, and processed sugars. And while it's fine to treat yourself every once in a while, try not to let eating be your way of dealing with stress. When you have to go to the grocery store, avoid the cookies and chips and look for healthier snacks to stock up on, such as dried fruit, string cheese, Greek yogurt, and nuts. That way, when you feel the need to munch, you're still getting nutrition and energy instead of empty calories.
Reach Out to Friends—Safely
Being separated from your friends and family is arguably one of the most difficult parts of isolation. And for the significant portion of the population who struggle with anxiety and depression, losing your support system can be truly devastating. It's important that you find ways to reach out safely to those around you without violating social distancing protocols. Here are a few suggestions on safe ways to reach out to your friends and loved ones:
Instead of a regular lunch date, have a picnic in your car. Pick up food, park beside each other somewhere, roll down your windows, and chat as you eat. This way, you can still get some much-needed, face-to-face interaction without risking your health. Just make sure your open windows aren't too close to each other; if you can reach out and touch their car, you're probably too close.
Use video chat. At this difficult time, we're incredibly lucky to have technology that enables us to see and speak with anyone from literally anywhere in the world. Schedule a video call with your family or friends and catch up with each other, either as a large group or just one on one.
Go on a "social distancing walk" together. If your friends or family members live nearby, spend some time outside together. Find a walking trail or meet at the park. Enjoy the outdoors and get some exercise as you catch up. Again, just be sure to maintain six feet of distance, and avoid walking directly behind one another when possible to stay out of each other's "slip stream."
Though we may not be able to connect with our friends and family members in the usual ways, there are still many ways we can stay in touch. Take advantage of as many of those ways as you possibly can to help yourself stay in a good mental place in these difficult times.
Try to Maintain Some Normalcy
When you know you're not leaving your house and nobody is coming over, it's very easy to slip into a sense of indifference. It might feel pointless to get dressed, comb your hair, shave, or clean your home. But as much as you can, you should try to maintain some sense of normalcy during your day. Set a routine, put on pants—yes, real pants—and clean up after yourself. While it's perfectly fine to let some things go every now and then, maintaining some sense of normalcy can help you to feel more productive and positive throughout the day.
These are difficult and unusual times, but we can and will get through them. In the meantime, we hope you're maintaining your health—both physical and mental—and taking care of yourself. If you need any medical supplies at this time, please reach out to us to ask about curbside pickup and delivery options. And remember: Stay home. Stay safe.