Summer Health Tips for Those with Reduced Mobility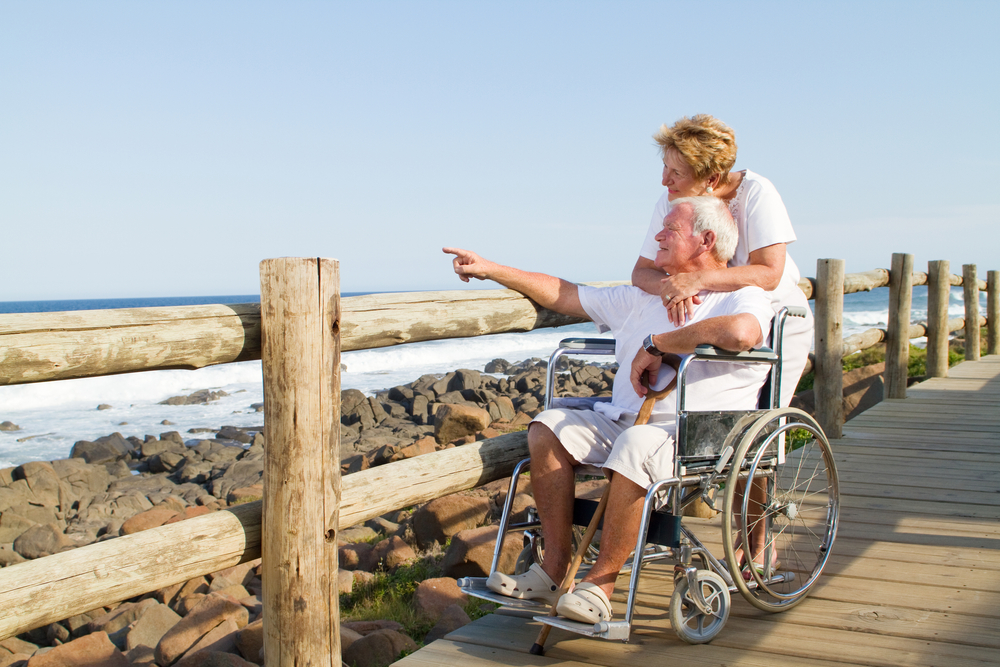 Summer is here, and states all across the country are hitting record highs on what feels like a daily basis. Though summer is a great time to get out and enjoy the sunshine, it's also important to be aware of the temperatures and their impact on your health. For those with reduced mobility, enjoying the sunshine can be even more difficult. Keep reading to get some summer health tips specifically for those who have more limited mobility.
Be Aware of Your Time in the Heat
It's extremely important to be aware of how much time you're spending in the heat. While this is true for everyone, those with reduced mobility must be particularly aware of their heat exposure, as well as their personal limits. Because you move at a slower pace than most people, you must ensure that you don't find yourself stuck out in the heat with a long way back to shade or air conditioning. If you decide to take a walk, opt for smaller loops around the neighborhood instead of one longer track. This keeps you close to home, so that if you get overheated, you're never too far from a cool place.
Don't Get Burned by Your Mobility Aid
Most people have had the experience of accidentally sitting on a bench that's become scorching hot in the sun. When this happens, you can usually just jump right back up and find another place to sit. That's not the case if the seat you've just sat on or the handles you've just grabbed are a part of your mobility aid. Many individuals with reduced mobility don't need their mobility aids 100% of the time. So, you may leave it unattended for a while—and if it's unattended in the summer sun, it can heat up. Be sure to park your mobility aid somewhere shady, and touch it carefully before you attempt to use it. This can help you avoid uncomfortable burns from grabbing or sitting on a walker or wheelchair that's too hot.
Enjoy Aquatic Exercises
Aquatic exercise is an absolutely fantastic exercise option for those who have reduced mobility, but still have enough strength and mobility for a low-impact workout. If your doctor tells you you're fit enough to exercise in the water, this can be a great way to maintain your strength throughout the year. Of course, it's extra enjoyable in the summer as a way to cool off. You can join your family at the pool on a hot summer day, and get some exercise in as an added bonus.
Be Aware of Your Skin's Health
Being in a wheelchair or scooter while out in the heat can create issues for your skin if you're not careful. Sweat, when combined with the pressure on your skin from being in a mobility device for an extended period, can create sore spots and even lead to pressure ulcers. If you're outdoors in the heat, make sure to thoroughly clean your skin afterwards. Pay special attention to any spots that are sore or have red marks from the pressure of using your mobility device, and give them any additional care they might need. Keeping your skin clean and dry, as well as adjusting your position in your wheelchair or scooter regularly, can make a big difference in preventing the development of sores.
Always Take Water with You
Again, this is something that could easily be applied to anyone, but is especially important for those with reduced mobility. The good news is, your mobility aid likely provides you with an easy way to bring a water bottle with you any time you go out. Make use of those pouches and holders to bring cold water, and perhaps even an umbrella to help protect you from the sun. It's easy to become dehydrated on a hot day, especially if you're using a wheelchair or scooter. You might feel that you're not developing a thirst simply because you're not up on your feet, but even sitting out in the sun can cause you to sweat and lose water more rapidly than you might realize. Take water, and drink from it more often than you think you need to.
Reduced mobility shouldn't keep you from enjoying the summer months. By making good health choices and caring for yourself and your mobility aid, summer can be enjoyable for everyone. If you're looking for a mobility aid or accessories for your wheelchair or scooter, call or stop by Medical Xpress today.