To Rent or To Buy: Which Is the Best Option for Medical Equipment?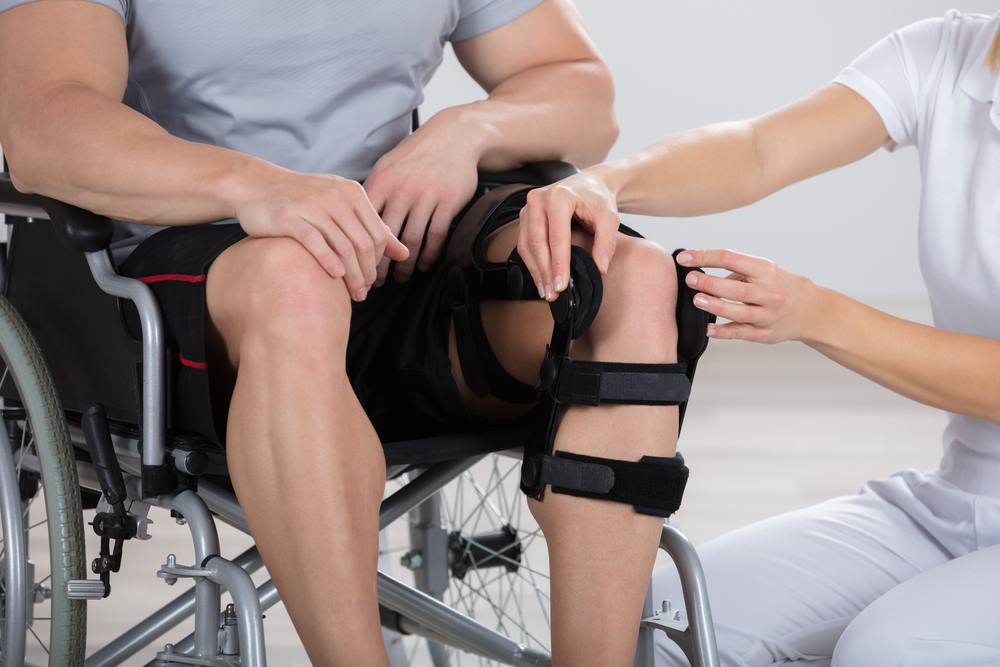 Homes, cars, power tools, medical equipment. These are all items that you can choose whether to rent or to purchase for your own use, but how do you determine which of the two options is better for you? The answer is going to be different for everyone, which is why we offer both purchasing and rental options on much of the medical equipment we carry at Medical Xpress. This article will give you an overview of the types of medical equipment that you might consider renting, and help you to determine if renting or buying is the right option for you.
What Kinds of Items Can Be Rented?
Medical equipment can be a tricky realm to rent in. Obviously, there are many types of medical equipment that cannot be rented, because cross-contamination would likely be a concern. So, equipment like CPAP machines and glucose testing machines are usually not available for rent for sanitary and health purposes.
Additionally, smaller and lower-cost medical items are typically only available for purchase. This is simply because it is generally more financially sensible to purchase these lower-cost items instead of making ongoing rental payments for them. And, of course, limited-use items—such as wound care products and compression garments—are only available for purchase.
So, this leaves us with a few select types of medical equipment available for rent. These are larger, higher-cost pieces of equipment that typically have a long life and no concerns regarding cross-contamination, such as:
Power scooters
Knee scooters
Wheelchairs
Transport chairs
Bedside commodes
Hospital beds
And more
If you want to know for certain whether a specific piece of medical equipment is available for rent, it is best to contact the rental location directly.
Where Can You Rent Medical Equipment?
If you need to rent a piece of medical equipment, you can stop by Arlington Medical Supply or any of our Medical Xpress locations. Each location has a selection of medical equipment available for long-term and short-term rental, but the exact items available will vary by location. Give one of our shops a call, or stop by to see the selection of equipment that you can rent. If we don't have what you're looking for at that location, we may be able to find it for you at one of our other Texas medical supply stores.
How Much Does Renting Cost?
As you likely already know, the cost to rent a piece of medical equipment is obviously going to be largely based on the exact type of equipment you're looking to rent. However, it's also important to be aware that the weekly or monthly cost of your medical equipment rental is going to be lower if you're renting it for a longer period of time.
So, if you're not sure whether you'll need that wheelchair for six or eight weeks, it may be worth renting it for the full eight-week period, as this will give you a lower per-week rate and help to ensure you have the equipment you need for as long as you need it. Be sure to speak to one of our team members, either in store or on the phone, to get a precise quote for renting the equipment you need.
When Is It Better to Rent?
So, how do you know if it's going to be better to rent the equipment or to purchase it? This is always going to come down to crunching the numbers to determine which is more financially feasible for you. First, you need to determine how long you'll need the equipment for.
If you've suffered an injury that requires you to be in a wheelchair or to use a knee scooter for a couple of months, then renting might be a good option; your injury and need for the mobility aid are likely temporary, so you don't need to purchase a piece of equipment that will be obsolete in a couple of months. And, odds are, you'll pay less by renting the scooter or wheelchair for that period of time, rather than paying the full purchase price.
However, if you're going to need the equipment for long-term use, purchasing may be the best option. For example, if you now require the use of a power scooter for limited mobility due to aging, you may want to consider purchasing the equipment instead of renting. Reduced mobility is not something that will heal; in fact, it may worsen as the years go by. So, rather than continuing to pay a monthly rental fee, speak to a team member about buying equipment in cases such as these.
If you have any other questions about what types of equipment are available for rent or the cost of medical equipment rentals, reach out to us today.