The Pros and Cons of Different Types of CPAP Cleaners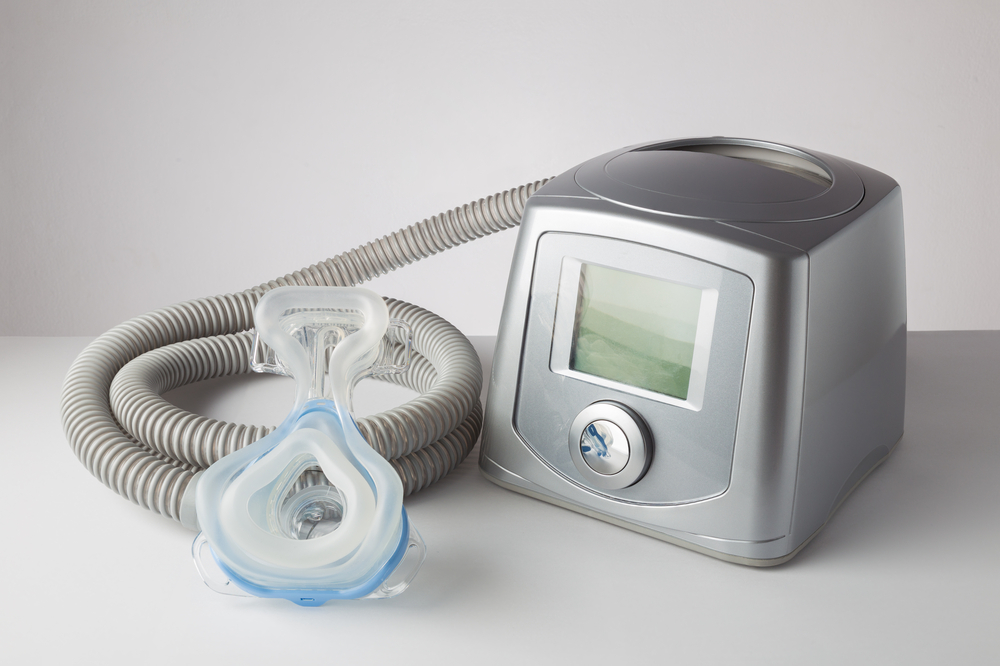 A CPAP machine and the accompanying equipment are essential for those with sleep apnea to sleep well and to sleep safely. But that machine can only do its job when it's properly cared for and cleaned. Moisture can easily accumulate inside the mask, tubes, and machinery itself, leading to bacterial growth and potentially even the growth of mold and mildew. Keep reading to learn about the different types of CPAP cleaners and their pros and cons.
SoClean 2
The SoClean 2 sanitizing machine is a popular equipment cleaner and sanitizer for CPAP users. This machine can sanitize and disinfect your mask, hose, and water reservoir alike. The best part of it is that there's no CPAP disassembly necessary to use this cleaner, making it extremely easy to use.
This machine also doesn't require any water to clean your equipment. Instead, it uses safe, completely natural ozone (activated oxygen) to sanitize. You will need to prewash the equipment first. Then, just load your equipment into the cleaning chamber, and the SoClean 2 will pump the ozone into the chamber to kill off any harmful organisms that might be clinging to your headgear. This method can remove as much as 99% of viruses, bacteria, germs, and mold. It cleans in just 10 minutes, but you need to wait 2 hours after cleaning before you can use the equipment again.
You will need to replace this machine's filters every 6 months. That will cost you about $30 for each replacement. This is a fairly minimal cost, but it is worth bearing in mind when deciding which type of cleaner you want to purchase.
Lumin
The Lumin doesn't require water to clean your equipment either. But instead of using ozone to clean your CPAP equipment, it uses high-powered ultraviolet light. To use this machine, you just need to wipe down the mask or water reservoir, place it in the cleaning chamber, and turn it on with the touch of a button. The cleaning cycle takes only 5 minutes to kill 99% of mold, bacteria, and fungus on your gear.
As an added bonus, the Lumin can also be used to sanitize other small items around the house. For example, you could toss in your hearing aids, glasses, dentures, or toothbrush and have them germ-free in just 5 minutes. The Lumin CPAP cleaner doesn't require any replacement parts, so you don't need to worry about maintenance costs on this option.
Sleep8
Like the SoClean 2, the Sleep8 uses ozone to disinfect your CPAP equipment. However, because the machine is significantly smaller, it does take longer to clean; you can expect your CPAP gear to be in the cleaner for an hour with this model. Of course, that smaller profile makes it lighter and more portable; plus, it's cordless, making it the perfect option if you travel frequently and need to take a CPAP cleaner with you. To charge the Sleep8, you just need a standard micro USB charger. It takes 90 minutes to charge completely, and each full charge will provide 2 full cleanings.
The Importance of Cleaning Your Machine
So, why do you need one of these machines anyways? Certainly cleanliness is important, but do you really need to disinfect your CPAP equipment with ozone or UV rays? The inside of your CPAP machine is incredibly moist, making it the perfect breeding ground for bacteria. And it's important to remember that you're actually going to inhale anything within any part of your CPAP machine. Any mildew, mold, bacteria, or viruses lurking in those crevices—in those little places you can't clean well with soap and a rag—is going to end up in your lungs.
In research conducted by Brigham and Women's Hospital and Harvard Medical School, CPAP masks could develop a bacterium count of over 2,000 after just 48 hours. Inhaling that kind of bacteria can lead to serious infections and illnesses.
Your CPAP machine should be helping to improve your health. It certainly shouldn't be a hazard to your health instead. A reliable CPAP cleaner is one of the most important pieces of machinery a sleep apnea patient can have—aside from the CPAP machine itself, of course. If you're looking for a good CPAP cleaner, we carry several brands at our Medical Xpress locations across Texas, as well as at Arlington Medical Supply. Please contact us or stop by one of our stores to see what we have in stock. One of our knowledgeable staff members will be happy to assist you.