How Medical Xpress Can Help You Find Your Next Lift Chair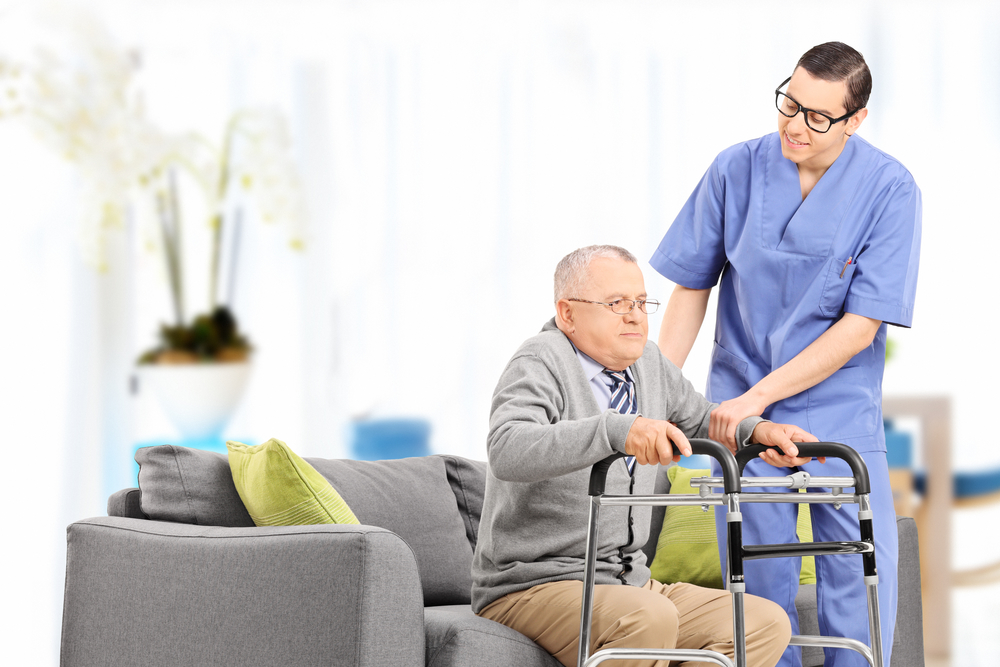 For many individuals with mobility issues, the simple act of standing from a seated position can be quite difficult. You may require a hand from a nearby person, or use a cane to help push yourself to your feet. But when you're home alone, if you don't have a cane or other item nearby to help you up, what do you do? Many people use lift chairs, which can ensure a person's comfort while sitting, as well as their safety when trying to stand again. Here's how Medical Xpress can help you find the right lift chair to suit your needs.
What Is a Lift Chair?
First off, if you're not familiar with what a lift chair does, here's a bit more information for you: A lift chair looks like your average, comfortable recliner. However, they are designed to attain a near-vertical position, using the power of an electric motor, to make it easier for the user to sit or stand without assistance.
So, if a user needs a little extra help sitting down gently, the chair can be put in the upright position. The user steps back against the seat, and the chair slowly lowers them to a seated position. When the user is ready to stand up again, they can simply press a button, and the lift chair will gradually rise to the upright position again, allowing them to easily get their feet back underneath them.
Our Knowledgeable Staff
The above should give you a basic understanding of lift chairs. However, there are many models, which attain different levels of recline and may have different additional features—such as heat, massage, position presets, and so on. Our knowledgeable staff members are the first tool you can utilize to find the right model and the right features for you.
One of our team members will take the time to listen to your exact needs and desires, then make suggestions regarding what type of lift chair they believe will give you what you need. They can even help you to find the right style and upholstery to suit your home's interior décor. Just ask for help finding a lift chair at any Medical Xpress location, and we'll do all we can to assist you.
Our Well-Stocked Showrooms
While not every Medical Xpress location has a showroom, many of our Texas stores have spacious, well-stocked showrooms so that you can see and even test out the different models of lift chairs available. We understand that a purchase like this can be hard to make without being able to try the chairs for yourself. So, we do our best to make as many models as we can available in our showrooms.
If you visit a location with a showroom, please feel free to test out the lift chairs. One of our associates can even demonstrate how to operate them, if you're not familiar with them yourself. Being able to try out these chairs in person will make it that much easier for you to find what you love.
Our Exceptional Service
Whether you're visiting a Medical Xpress that doesn't have a showroom, or we simply don't have what you're looking for, we don't believe our job stops there. We want to ensure that every customer finds the exact medical equipment or supplies that they need. So, if we can't provide it for you, we'll point you in the direction of someone else who can.
We'll help you find the right lift chair for your needs, whether we have it at our store or not. If the chair you want is one we carry, but that location doesn't have it in stock, we'll work to get it to you. Just speak to one of our associates to learn more about how we can help you get the lift chair that you need.
At Medical Xpress, we want to help people to feel independent, and to achieve a higher quality of life. Lift chairs are just one of the many pieces of medical equipment and medical supplies that we carry to help make this happen. If you're looking for a lift chair to help you achieve greater mobility and more independence in your own home, contact Medical Xpress today, or stop by one of our many Texas locations. One of our experienced and knowledgeable team members will gladly provide you with the assistance you need, and help you to find the perfect lift chair for your home and your lifestyle.