Can You Start a New Fitness Routine If You Have a Respiratory Health Condition?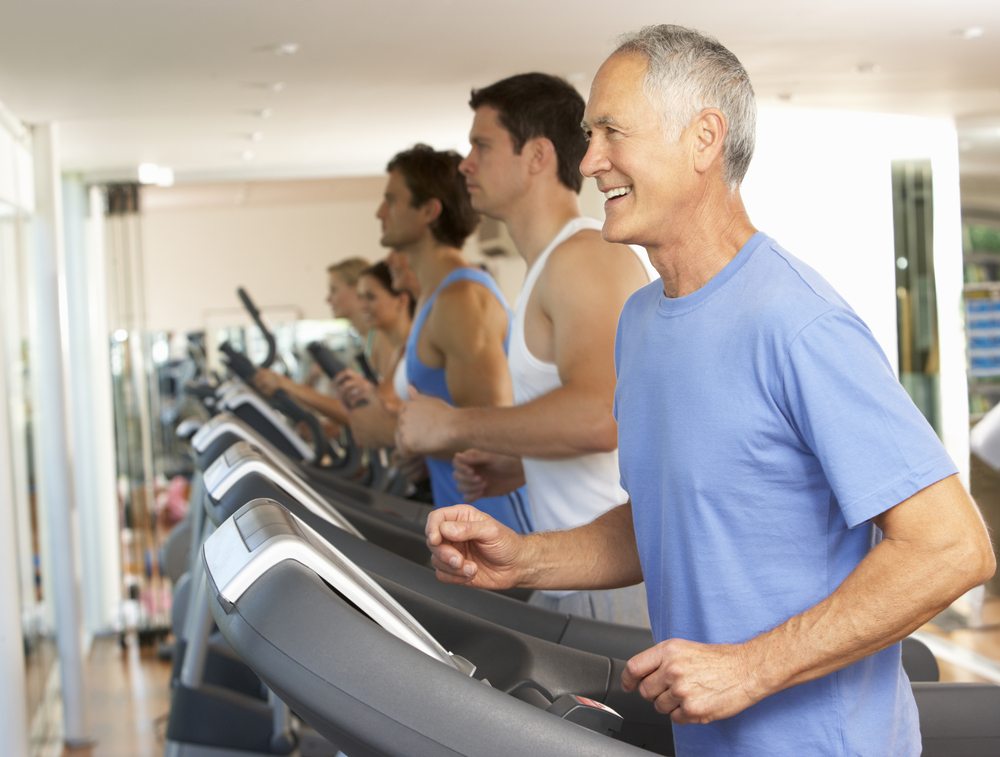 The New Year is here, and many people are setting goals to improve themselves in 2023. The most common New Year's resolutions are typically health related, but for those with respiratory health conditions, the idea of beginning a fitness routine can seem even more daunting than it does for most people. Is it even possible to start working out in the New Year if you struggle to breathe or require supplemental oxygen? Keep reading to get some helpful tips.
Start by Consulting Your Doctor
Before making any major changes to your health routine, you should always consult with your doctor. This is especially true for those with existing health problems. Your doctor can give you more detailed guidance on what kinds of activities are safe for you currently, and provide advice on how to stay safe and healthy while increasing your level of physical activity. They may even be able to provide recommended exercises and tools to help you reach those fitness goals.
Remember, you should always defer to your doctor's recommendations when beginning a new exercise routine. With that being said, the rest of this article will focus on general tips that may be helpful to get you started.
Start Small and Gradually Increase Your Activity
No matter where you may be starting from in your physical fitness, you should always try increasing your activity levels gradually. It's not a good idea to go from a sedentary lifestyle to trying to run a 5k overnight. Instead, start by walking to the end of your street and back home again. Then, when this feels easy, try walking around the block. You can continue increasing the distance and/or speed of your exercise a little at a time.
While walking is always a good place to start if you haven't been physically active before, there are many other activities that can be excellent for improving your health, even if you have a respiratory condition. But regardless of which activities to choose to engage in, you should always start small and gradually increase the intensity and duration of the exercises from there.
Carefully Monitor Your Heartrate
Many individuals who exercise regularly choose to wear a heartrate monitor to better gauge their exertion levels while working out. This can be a great way to track calories and your fitness levels overtime. If you have a respiratory health condition, however, it can also help you avoid overexerting yourself and ending up in a medical emergency. Oftentimes, respiratory health conditions can flare up when your heartrate increases dramatically, so monitoring your heartrate can help you recognize more easily when you should ease up or slow down your workout. Bear in mind that heartrate monitors worn on the chest are more accurate that those worn on the wrist, so it may be worth investing in one that can provide you with more accurate heartrate readings.
Monitor Your Oxygen Levels
While most people don't regularly monitor their oxygen levels, it may be worth considering purchasing an oximeter if you have a respiratory health condition. Monitoring your oxygen levels can provide you with more accurate information regarding how oxygenated your body is. Sometimes, feeling out of breath isn't necessarily an accurate measure of how well oxygen is flowing through your body; it is possible to not feel short of breath, but still have low oxygen levels throughout your body. While not common in healthy individuals, this can happen in those with respiratory health conditions, so you might want to consider adding an oximeter to your collection of workout tools.
Keep Your Oxygen Therapy Nearby
Whether you rely on an inhaler or supplemental oxygen, you should always make sure that you have your prescribed therapy device nearby when working out. If you become dizzy or short of breath, it may be a good idea to utilize that supplemental oxygen to help you get your body's oxygen levels regulated again.
Becoming more active is a great way to improve your physical fitness, but it's important that you do so carefully and in the correct manner—especially if you have a preexisting health condition. If you need supplemental oxygen or other medical devices to help you in your journey to improved fitness, stop by a Medical Xpress location today to find what you're looking for. You can also give us a call to make sure that we have what you need in stock, and one of our friendly associates will be happy to help you.