8 Things to Make Your At-Home Surgery Recovery More Comfortable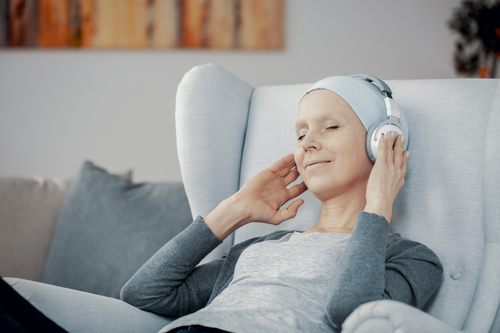 After you've had surgery, you might spend a bit of time in the hospital to begin your recovery; but, odds are, you'll be finishing that recovery at home. Recovering from surgery is a long, slow process, and it's not enjoyable by any standard. However, you can make it a bit more comfortable and easier on you by having the right items at home, waiting for you when you get back from the hospital. Here are 8 things you should have ready for you to make your at-home recovery more comfortable.
Wound Care Supplies
With most surgeries, there is going to be some kind of incision site that needs some special care and attention. Be sure that you have detailed instructions from your doctor on how to care for the wound, as well as all of the supplies needed to do so. This will likely include gauze pads, bandages, and other supplies. You'll want to have more on hand than you think you'll need, just to ensure you don't run out.
Filled Prescriptions
Be sure to have all of your prescription medications filled before you get home. Often, these can be filled right at the hospital. If they need to be filled at another location, ask someone to pick them up for you before you head home, or have whoever is driving you home stop by the pharmacy to get them. The last thing you want is to miss a dose of important medication because you didn't have the prescription filled on time.
Over-the-Counter Meds
Your doctor may also recommend certain over-the-counter meds to assist in your recovery. This might include lower-dosage pain medications, if you're not using prescription pain killers, as well as fiber additives to prevent post-surgery constipation. Have these picked up and on hand when you get home as well.
Hand Sanitizer and Soap
You'll want to have plenty of hand sanitizer and antibacterial hand soap around your house as well. You should never touch your incision (or allow anyone else to touch your incision) without first washing and sanitizing your hands. Even if you feel like your hands are relatively clean, always wash and sanitize them again before changing your bandages. It is far better to spend a few extra minutes washing up than to run the risk of an infection.
Easy Meals
Before your surgery, take some time to make up extra portions of meals that can easily be frozen and reheated, such as lasagnas, casseroles, and slow cooker meals. While it may be a bit more work in the days leading up to your surgery, it will save you a lot of time while you're recovering.
Now, you might be thinking your spouse can handle the cooking, but they'll have a lot on their plate as well, trying to help you with your recovery while tending to other household duties. So, have a few freezer meals ready to go, and when all else fails, don't hesitate to order a pizza.
Loose, Comfortable Clothing
There's a reason that they put you in a loose-fitting gown in the hospital. While they may not be flattering, this type of clothing isn't going to pinch, push, or pull on any surgical wounds. Of course, you don't need to have open-backed gowns at home, but you should have some loose-fitting, comfortable clothing to wear.
Be sure you have several pairs of these kinds of clothing, so that you don't run out after just a few days. Buy a few pairs of baggy scrubs or other comfortable outfits to make sure you have enough for your recovery time.
Entertainment
Depending on the surgery you had, you could be laid up at home for several weeks. So, it's best to have plenty of entertainment options available to you. Buy yourself a couple new books. Rent a movie. Steal your son's video game system and set it up in your bedroom. Get a few crosswords or other kinds of puzzle books. Make sure you have plenty of options to try to limit the feelings of boredom during your recovery.
Helping Hands
Finally, make sure you get all the help you possibly can. While it may be hard to ask others for help, it's important that you get all the rest you need during your recovery. So, ask your spouse to take some time off work. Ask a family member to come stay with you for a while. Ask friends and neighbors to babysit the kids or bring over a few meals. Any help you think you might need, ask for it.
If you need wound care supplies, comfortable scrubs, or other medical items to assist in your surgery recovery, stop by one of our many Texas locations.