5 Products to Help Seniors Regain Independence at Home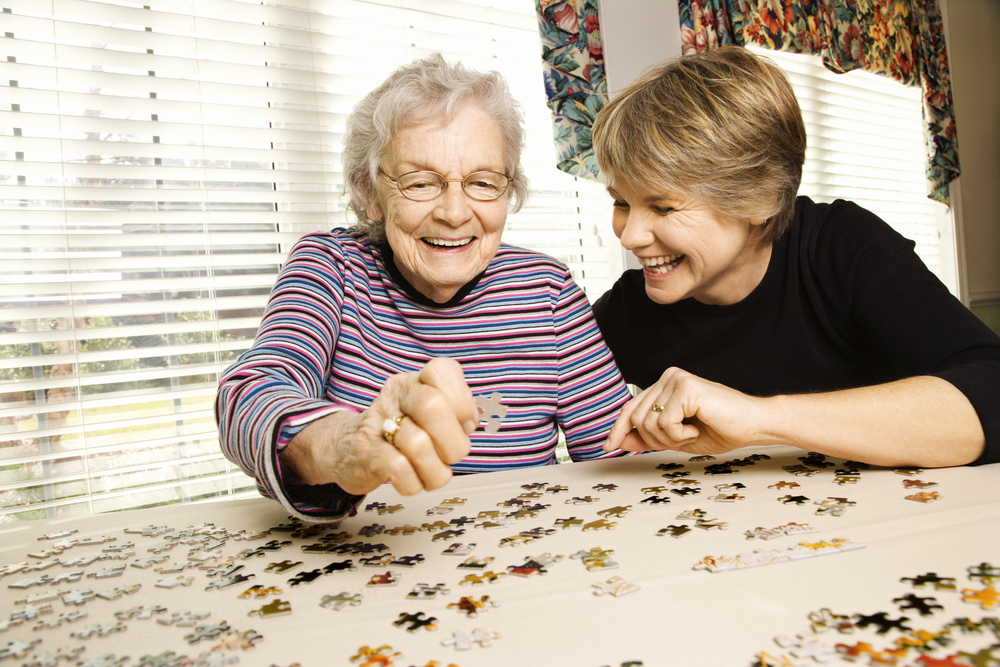 Independence is an essential element for high quality of life. Feeling capable of caring for yourself contributes to feelings of self-worth and overall happiness. For many seniors, that sense of independence declines over time along with their mobility and physical capabilities. Even with healthy senior citizens, loss of mobility an independence is natural—but that doesn't make it any easier to deal with. Here are 5 products that seniors can use to regain some of their independence at home.
Easy Jar and Can Openers
Arthritis is an extremely common condition among senior citizens, with the hands and wrists being one of the areas most impacted by the condition. This can seriously reduce grip strength and mobility in the hands, which can make many daily tasks difficult. For a lot of people, opening the pickle jar is hard enough even with full grip strength; when your grip is affect by arthritis, it becomes nearly impossible.
For senior citizens who don't want to rely on others for opening every jar or can they need to use, there are some simple yet extremely effective devices that can help. Automatic jar openers clamp onto the jar's lid and use a motor to twist it open for you with the press of a button; this is a great option for those with very little grip strength in their hands. If you still have some mobility and strength, a clamp-like device can be used to grip the lid and provide more torque for you to open it on your own.
Automatic can openers are popular in many kitchens, but you can also simply look for a manual can opener that is designed for those with mobility issues in their fingers and hands. These are easier to twist and operate than standard manual can openers.
Robotic Vacuum Cleaners
This is another product that isn't just for senior citizens—after all, who wouldn't like a little robot maid to clean up their home? But for seniors, this is about more than simple convenience. Many elderly individuals sincerely struggle with attending to household chores. This can cause their living environments to decline severely over time.
While some may have friends or family willing to come help with these tasks, others either have little support in the home or simply want to be able to handle it themselves. For these individuals, a robotic vacuum cleaner can take at least one thing off your plate, sweeping and vacuuming all types of flooring in your home for you. The only thing you have to do is remember to empty the dust bin!
Walk-In Tubs and Showers
Tending to personal hygiene can be another area in which senior citizens struggle as their mobility declines. Bathtubs and showers can actually be extremely hazardous areas if you have issues with balance, core strength, or standing for extended periods of time. Again, this is something that can have major effects on overall quality of life, so it's important to address these problems.
Even if you have someone willing to help you bathe, most seniors don't want to sacrifice their independence in this area, feeling that they lose some dignity when they rely on someone else to bathe. Walk-in showers and bathtubs make getting in and out of the tub or shower, as well as washing itself, easier and safer for those with reduced mobility.
Dressing Aids
Stiff joints can make dressing in the morning extremely difficult—especially for those with arthritis, since the pain and stiffness associated with arthritis is often worst in the morning. There are many different aids that can help you dress easily without asking for help. Here are a few of them:
Dressing stick – A dressing stick can help you put on a number of clothing items, including pants, shirts and jackets, and can even help you undress at the end of the day as well.
Shoe horns – Shoe horns and other types of shoe assistants can help you slip on your shoes without having to reach your feet.
Zipper puller – For those with issues gripping small items, a zipper puller can make it easier to zip up pants or jackets.
Button hook – Buttoning a shirt takes a surprising amount of dexterity in your fingers. If you simply don't have that dexterity any longer, a button hook can allow you to continue wearing your favorite button-up shirts.
Mobility Devices
Finally, if you have issues with simply getting around your home, you shouldn't hesitate to find a mobility device that can give you the independence you deserve. We carry a variety of walkers, canes, wheelchairs, and scooters to help people with a variety of mobility levels. Stop by to check out our inventory today!