5 Essential Products to Help Make Aging in Place Possible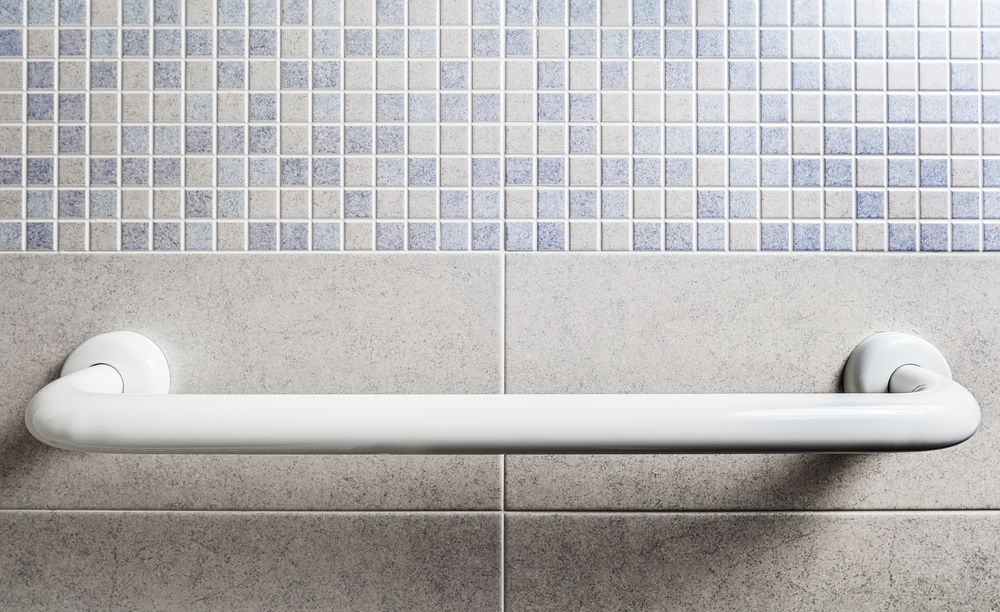 As we age, we will naturally lose some of our mobility and strength. For some people, health issues become severe enough that they must move to a care facility for their own health and safety. But for many senior citizens, aging in their own homes is entirely possible with some simple adjustments. Reduced mobility doesn't have to mean saying goodbye to your home. Keep reading to learn a few essential products that can make aging in place possible for you, too.
Grab Handles and Safety Bars
As our muscles weaken, balance can be greatly affected. This is why so many senior citizens are prone to slip-and-fall injuries, particularly in the bathroom. While the young and able-bodied may not have to think twice about the strength and balance it takes to step over the high side of a bathtub, this is a task that many elderly citizens struggle with. Luckily, there's a product that provides an easy fix to this issue for many—grab handles and safety bars.
These can often be installed without drilling into your walls, and can be placed beside the bathtub, shower stall, and toilet if needed. They provide you with the extra security and support to move about these hazard-prone areas easily so that you can maintain your independence for longer.
Shower Bench
Speaking of the bathroom, getting in and out of the tub or shower isn't the only area where many senior citizens struggle. The physical requirements of tending to your own hygiene routine can also be very taxing on those with limited muscle strength. Standing for an extended period while bending, twisting, and leaning to wash yourself—all on a slick, slippery surface—is downright dangerous for some. But adding a simple bench or seat to your shower can make this much simpler.
These small plastic seats or affordable and require zero installation; just set them in the shower stall, and you're done. Then, you can sit down and wash yourself under the stream of the shower from a much safer, more secure, and less tiring position.
Lift Chairs
A soft, comfortable chair can provide some much-needed relief for your tired muscles and aching joints. But your favorite recliner can also be extremely difficult to get out of if you struggle with mobility. You might have to find something nearby to grab onto to help pull you out of the chair. And sometimes, not even that is enough to get you upright.
Lift chairs provide the perfect solution to this issue. These comfortable recliners not only can recline to a completely flat position, but they also go in the opposite direction; a simple touch of a button, and they'll gently tip forward and upward, helping to lower you safely onto your feet. When you put this chair in your home, you no longer have to worry about having someone nearby to help you back up to a standing position.
Ramps or Stair Lifts
Stairs are often the biggest hazard for elderly individuals who struggle with mobility, but thankfully, it doesn't have to be the reason you move out of your home. There are products that can help you to navigate both short sets and long flights of stairs.
For smaller sets of stairs—like the steps to your front porch, for example—it may be worth investing in a ramp. These are often portable and can simply be set over the stairs and extended for the necessary length and height. Make sure there's a handrail for added safety. For multi-story homes with flights of stairs, a stair lift is your safest course of action. These motorized chairs provide you with a comfortable seat that will safely lift you up to the next floor or down to the bottom of the steps as needed, virtually eliminating your risk of a dangerous fall.
Medication Organizers
Many senior citizens take several types of medications to manage various conditions that come with aging. Keeping track of all of these medications can be extremely difficult, but a medication organizer is a cheap and effective way to help with this. There are various kinds of organizers, so find one that works for your needs. If you struggle to remember to take your medication, consider an alarmed dispenser, set an alarm in your phone, or ask a family member to help remind you.
These 5 simple products can be extremely effective at helping you or your loved one to stay at home without sacrificing safety. If you've been struggling with mobility around your home, consider picking up a few of these products from the nearest Medical Xpress location or Arlington Medical Supply today.