5 Christmas Gifts to Help Your Loved One Live a Healthier Life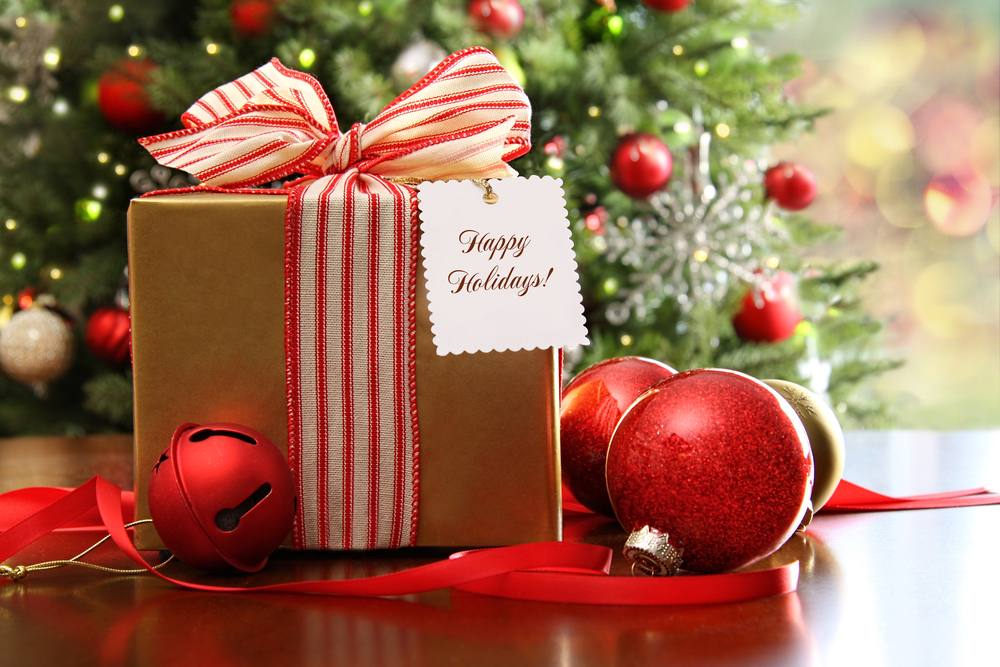 The holiday shopping season is in full swing, and you're likely working your way down your list, trying to find the perfect gift for every friend and family member. This process can be stressful, and in the end, you'll likely end up giving some people something they'll use a handful of times, then discard or store in the back of a closet. This year, why not give them a gift that will last a lifetime? Give them the gift of a healthier life. Here are 5 perfect Christmas gifts to help your loved one improve their health.
Exercise Equipment
Exercise is an important part of living a healthy, active lifestyle. However, many people struggle to get started with a workout regimen because of the expense. You can help them out with this by gifting them some exercise equipment for Christmas. You might consider purchasing exercise videos that allow them to work out at home, dumbbells or other weights, resistance bands, or yoga mats.
If you have a higher budget for this person, you might consider giving them a treadmill or stationary bike. Or, if you think your loved one would prefer to work out in a facility, you can pre-pay for their gym membership as a Christmas gift.
Clothes and Shoes
Just as important as the equipment you use is the clothing you wear while working out. Make sure your loved one has comfortable, breathable clothing to exercise in. And, even more importantly, make sure they have supportive shoes that will make exercise easier, and reduce strain on their joints. The right shoes are one of the best pieces of exercise equipment you can get for a friend or family member.
If you're not sure about sizes or styles that your loved one would like, consider taking them shopping as their Christmas gift, or give them a gift card to a local athletic store or shoe store so they can purchase the items themselves.
Support Braces
Many people hesitate to begin an exercise regimen due to delicate joints or similar issues that may flare-up during exercise. However, as long as you loved one is cleared for exercise by their doctor, they should be just fine to work out—provided that they utilize proper support braces. If your friend or family member has trouble exercising due to arthritis in the joints, tennis elbow, weak ankles, or anything of that sort, consider purchasing them a support sleeve or brace for the impacted joint.
A high-quality brace or support sleeve can provide joints and tendons with the necessary protection and support to make exercise possible. They reduce the strain on these joints, making it less likely that pre-existing issues will flare up during a workout. And who wouldn't want a pain-free workout for Christmas?
Home Safety Makeover
Health is about far more than just exercise: General safety and prevention of injuries is also vital to an individual's health, especially elderly individuals. If you have a senior loved one that you're shopping for, consider taking a look at ways that you can improve the safety of their home. Some options to consider are:
Grab bars (especially near the bathtub, toilet, and shower)
Walk-in bathtubs
Lift chairs
Stair lifts
Ramps over exterior stairs
If you feel that your senior loved one is in need of any of these items, they could make a great Christmas gift, not only for them, but for every person who cares about them. By making their home a safer place, you'll be giving all their loved ones the gift of peace of mind, knowing that this family member is much safer in their own home than before.
Specialized Pillows
Sleep is also a vital aspect of good health. It gives us the energy we need to get through our day without relying on caffeine and sugary drinks. Sleep also reduces feelings of stress and anxiety, and can help you avoid binge eating while ensuring you have the energy you need to be active throughout your day. You can give the gift of better sleep to a loved one by gifting them a high-end or specialty pillow designed for the way they sleep.
The position in which you sleep determines the best kind of pillow for you, so make sure you know this about your loved one. Then, do a little research to find the best pillow type for the way they sleep. For example, side sleepers might benefit from an L-shaped pillow, and/or a leg separator pillow to help them sleep comfortably while keeping their spine properly aligned.
If you're looking for gifts that will help you loved ones to live a healthier life, check out our online inventory, or stop by your nearest Medical Xpress location today!