5 Bathtub Upgrades to Make Your Bathroom a Safer Place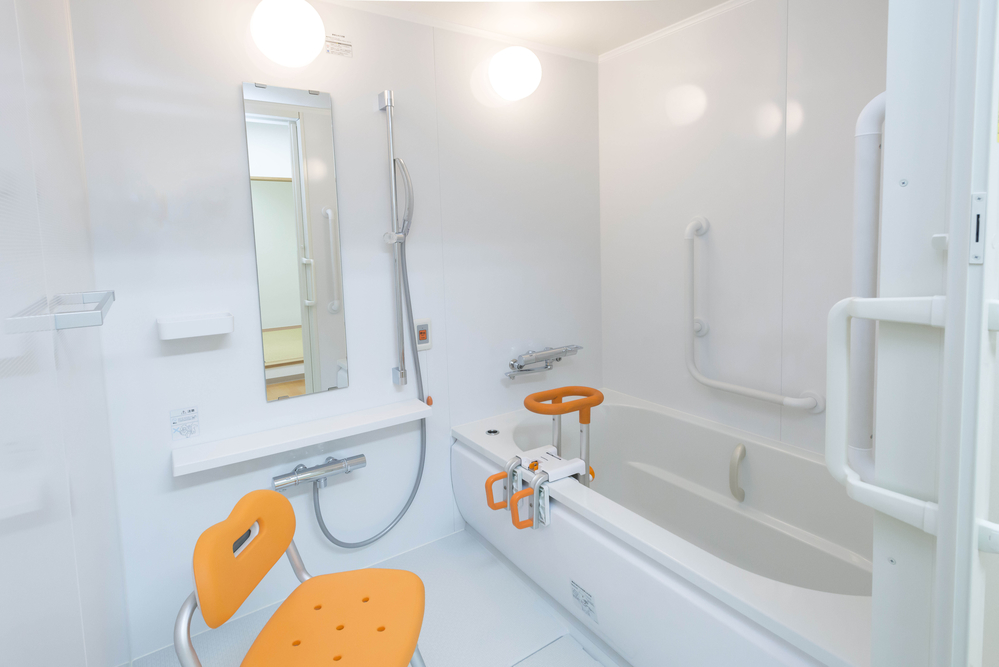 For those with mobility issues, the bathroom is often the most treacherous room in their home, and more accidents occur in this space than in any other room in the house. This is because bathrooms are filled with slippery surfaces, and often require individuals to step up and over ledges to attend to hygiene needs. This includes stepping into and out of a bathtub. So, how can you make your bathtub easier to use, and make your bathroom a safer place? Here are five upgrades that can help.
Transfer Bench
One of the most essential upgrades you can make is to purchase a simple shower chair or bathtub transfer bench. These small, simple plastic chairs are designed to offer you extra stability and safety as you enter and exit the shower or tub.
A transfer bench should be adjusted so that the seat height is higher than the edge of the tub. Then, you can simply back up to the bench, sit down carefully, and swing your legs over the edge of the tub one at a time until you are inside. Draw the shower curtain closed, and you're ready to shower safely and securely, without worrying about slipping or falling!
When you're done, lift one leg at a time over the edge of the tub, grab your towel, and stand up without having trying to balance on a slippery tub bottom as you exit the bath. This makes getting into and out of shower-tub combo much easier and safer.
If you have a shower stall, a shower seat is very similar to a transfer bench, and can provide you with a comfortable, secure place to sit inside your shower as you wash.
Handheld Shower Head
While transfer benches and shower seats may make shower stalls and shower-tub combos much safer to use, it can make them a lot more difficult as well. If you're sitting on a bench, it can be hard to position yourself properly under the showerhead to thoroughly wash yourself. This is why we strongly recommend that you also use a handheld showerhead.
Not only will this simple upgrade ensure that you can properly wash and rinse without the need for assistance, but it can also make sure that you stay safe while using the shower. A transfer bench or shower seat doesn't do much good if you are then standing in the shower, turning and pivoting to be under the shower's flow. With a handheld showerhead, you can remain safely seated while still enjoying your shower and getting clean.
Grab Handles
Often, a little bit of extra support is all you really need to ensure your safety in the bathroom. If this is the case for you, simple safety handrails or grab handles can provide you with that extra help keeping your balance as you step into and out of the tub or shower.
If you're worried about drilling holes into your walls, there are actually many varieties of bathroom safety handles that utilize extremely powerful suction to keep the handle in place and provide you with a secure grip when you need it. So you can get that little bit of extra stability and peace of mind without the hassle of drilling into your bathroom walls.
Non-Slip Bath Mat
If you're not sitting throughout your shower—for example, if you only use the grab handles to get in and out of the tub, and you stand throughout your shower—then it is always a good idea to minimize the risk of a slip and fall by using a non-slip rubber bath mat. Tubs can be extremely slick, and every time you set foot on that slippery surface, you're at risk of a fall. A simple and inexpensive bath mat can help prevent painful injuries, and potentially high medical bills.
Walk-In Tub
If you or your loved one has serious mobility issues that are not tended to by the upgrades mentioned above, you may want to consider upgrading to a walk-in tub. One way to do this is to hire a professional to come to install a new, handicap-accessible tub in your home, but this can be pricey and isn't always an option for individuals.
Luckily, conversion kits are also available and can convert your existing tub to a walk-in tub for a much lower cost. Just be sure to do your research on any kit you select. And remember, it is still a good idea to utilize many of the other upgrades mentioned above alongside the use of a walk-in tub.
If you have any questions about how to prevent bathroom injuries, or if you're looking to make any of the bathroom safety upgrades mentioned above, be sure to stop by one of our many Texas locations and speak to one of our experienced and knowledgeable professionals.